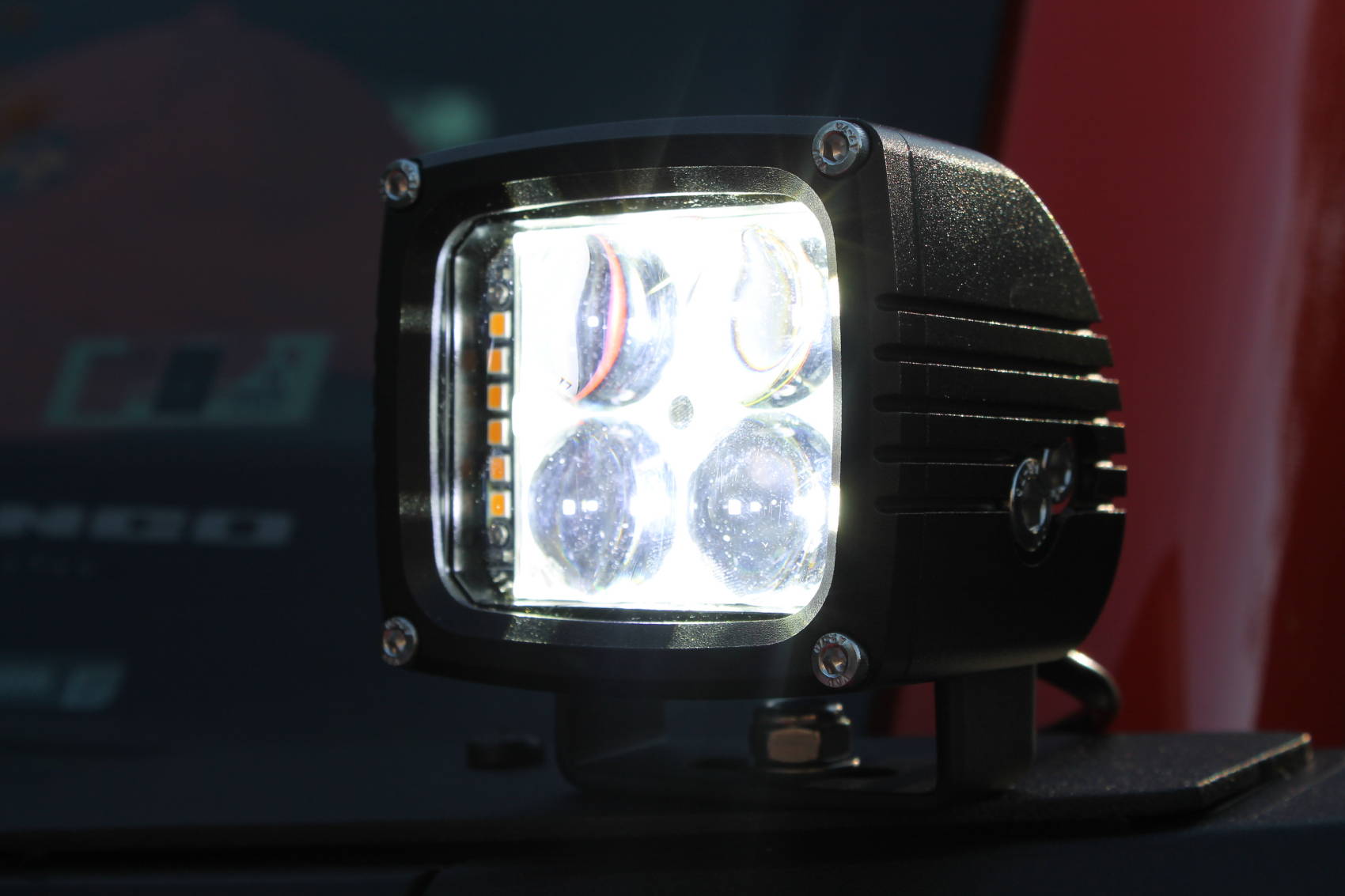 now moving up the truck.... hood mount, ditch lights, pillars
Alright, fellow Ford Bronco Raptor adventurers, let's shed some light on why off-roading hood mount lights are an absolute game-changer for our beastly machines.

We all know this bad boy is built to tackle any terrain, whether it's scaling rocky mountains or powering through muddy trails, the Raptor is a force to be reckoned with. But here's the thing: off-roading doesn't stop when the sun goes down. That's where hood mount lights come into play. M&R Automotive ditch lights are dual function: main white LED light with amber DRL (daytime running lights).
Imagine you're out on a night-time adventure, steering your Bronco Raptor through a dense forest. Suddenly, you encounter fallen branches, boulders, and who knows what other surprises lie ahead. Now picture those hood-mounted lights illuminating the path with enhanced visibility, you'll have the confidence to conquer any obstacle in your path. Hood mount lights ensure you can see what's coming and react accordingly, taking your off-roading skills to the next level. During installation, you choose the angle at which they shine: outward or straight.
Summer nights are for camping trips. With hood mount lights, you can effortlessly light up your entire campsite, ensuring you have a safe and well-lit area to enjoy with your friends and family. It adds an element of convenience and security to your outdoor escapades.
Overall these ditch lights are an easy install. The wiring, as always, takes the longest. Your hood mount kit will come with a plate that attaches to the vehicle. We designed it this way versus just installing the pillar lights straight onto the vehicle due to durability and less shaking. By attaching the pillars to the plate, you will be able to enjoy your adventures with fast speeds or rock crawling without double thinking if it will stay put. You'll notice (1) of the metal brackets have a cut out for the passenger side antenna.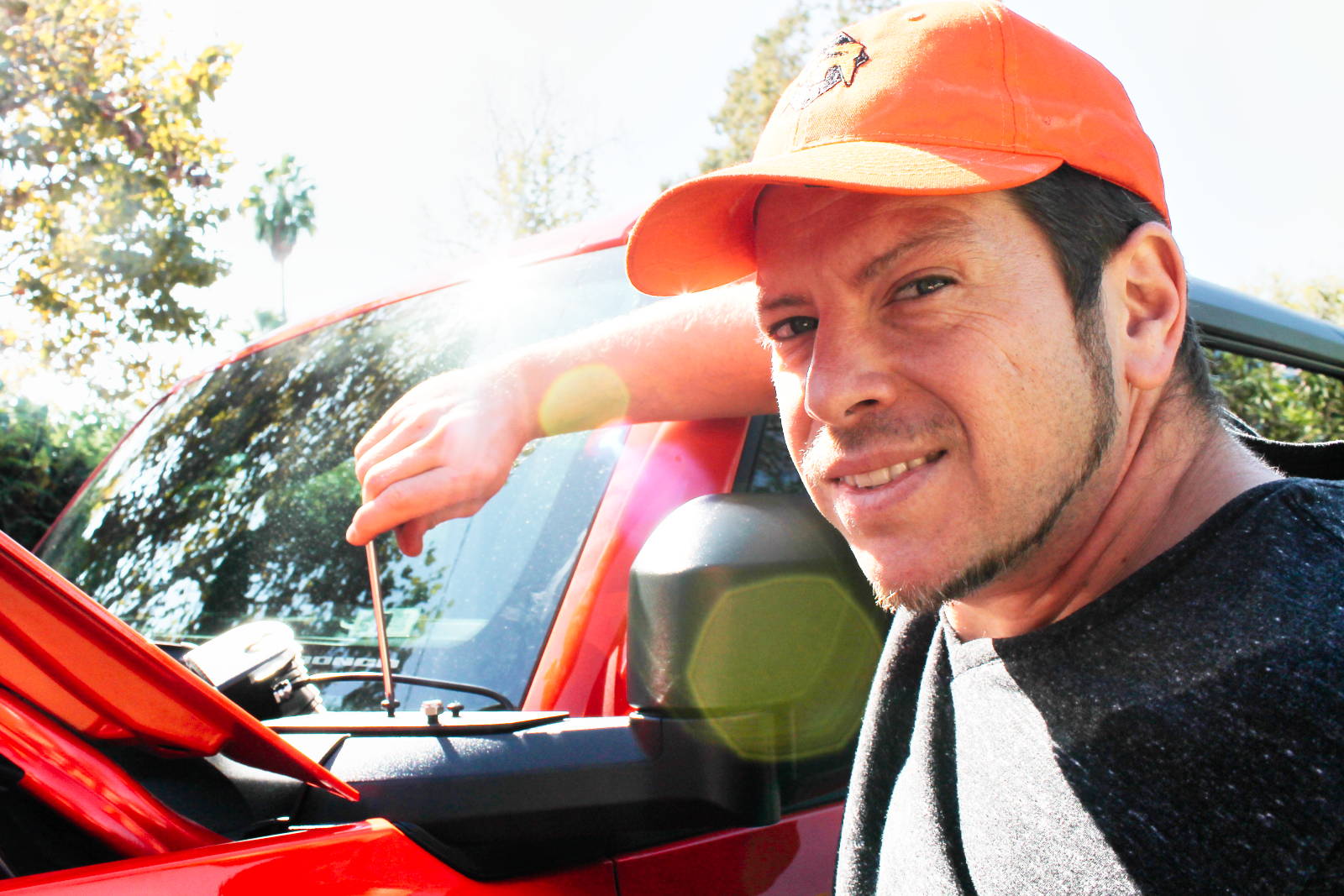 The trick is to first run the M&R provided wiring harness under the hood and connect them to pillars. Use a trim removal tool to pry the plastic accessory piece.
The M&R wiring harness is used to only connect the 2 pods together:
**Wiring harness has 2 main wires:
RED --> power for white LED main lights
WHITE --> power for amber DRL
(2) BLACK wires --> ground wire. (1) for each side
**M&R light pods wires:
RED --> power for white LED
WHITE --> power for white LED
BLACK --> ground
RED <-> RED
WHITE <-> WHITE
BLACK <-> BLACK
Use a convenient bolt next to each pod for the grounding wire.
Locate your AUX wires and identify which AUX switch you would like to use for 1) main white LED light and 2) amber DRL. I suggest using the 10amp switches since these lights are each 2.5amps. Save the AUX switches with higher amps for more powerful projects or other LED lights. If you are purchasing the (4) light pod kit then put the white light on a 15amp switch and keep the amber on a 10amp.
Use heat to shrink the crimp connectors and/or electrical tape.
Don't have AUX switches?
If your Bronco Raptor doesn't have AUX switches, you would need to purchase a different wiring harness with (2) buttons. M&R Automotive doesn't sell this wiring harness, you'll have to outsource it.
Here is an example from Amazon that we use: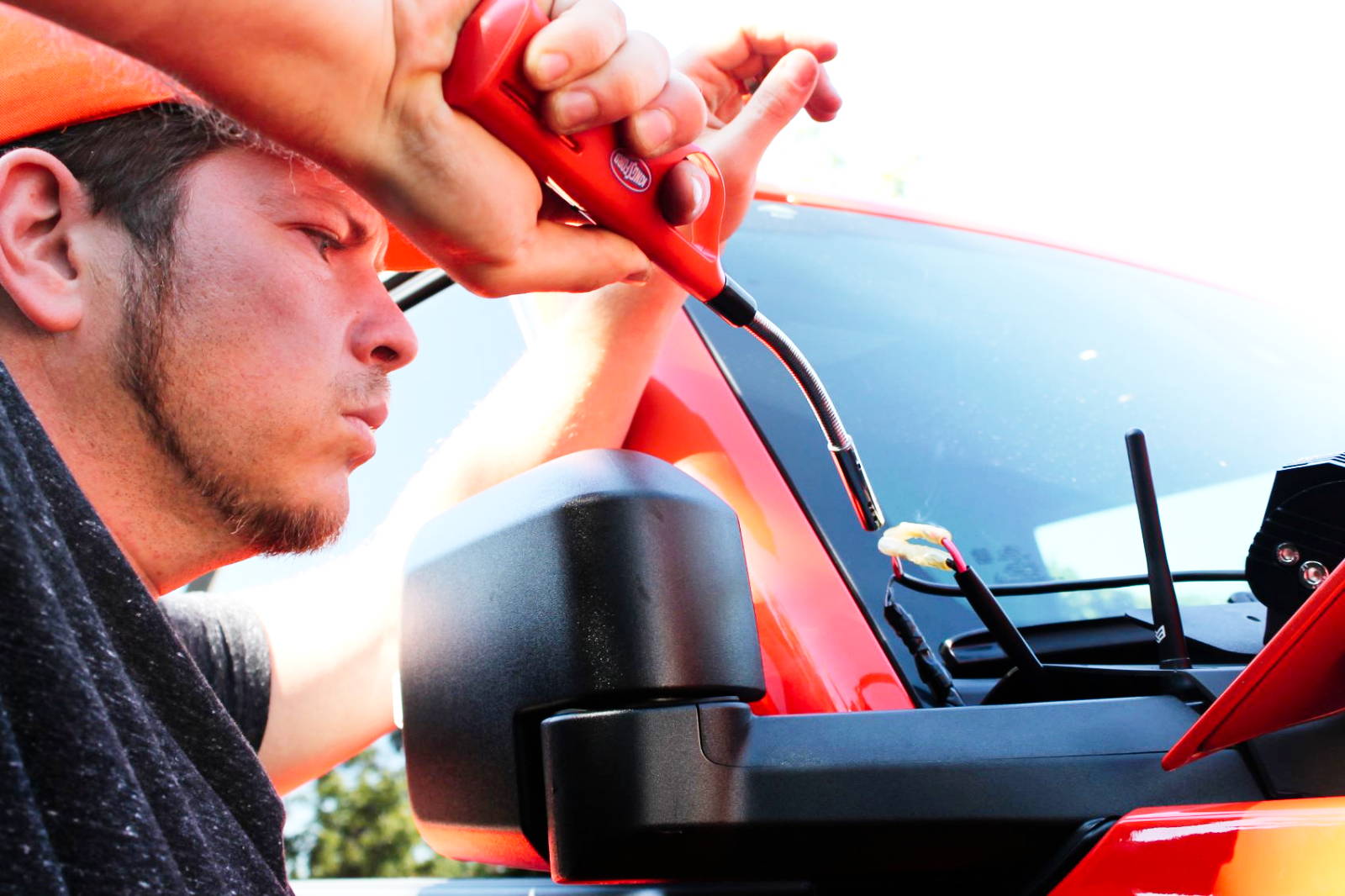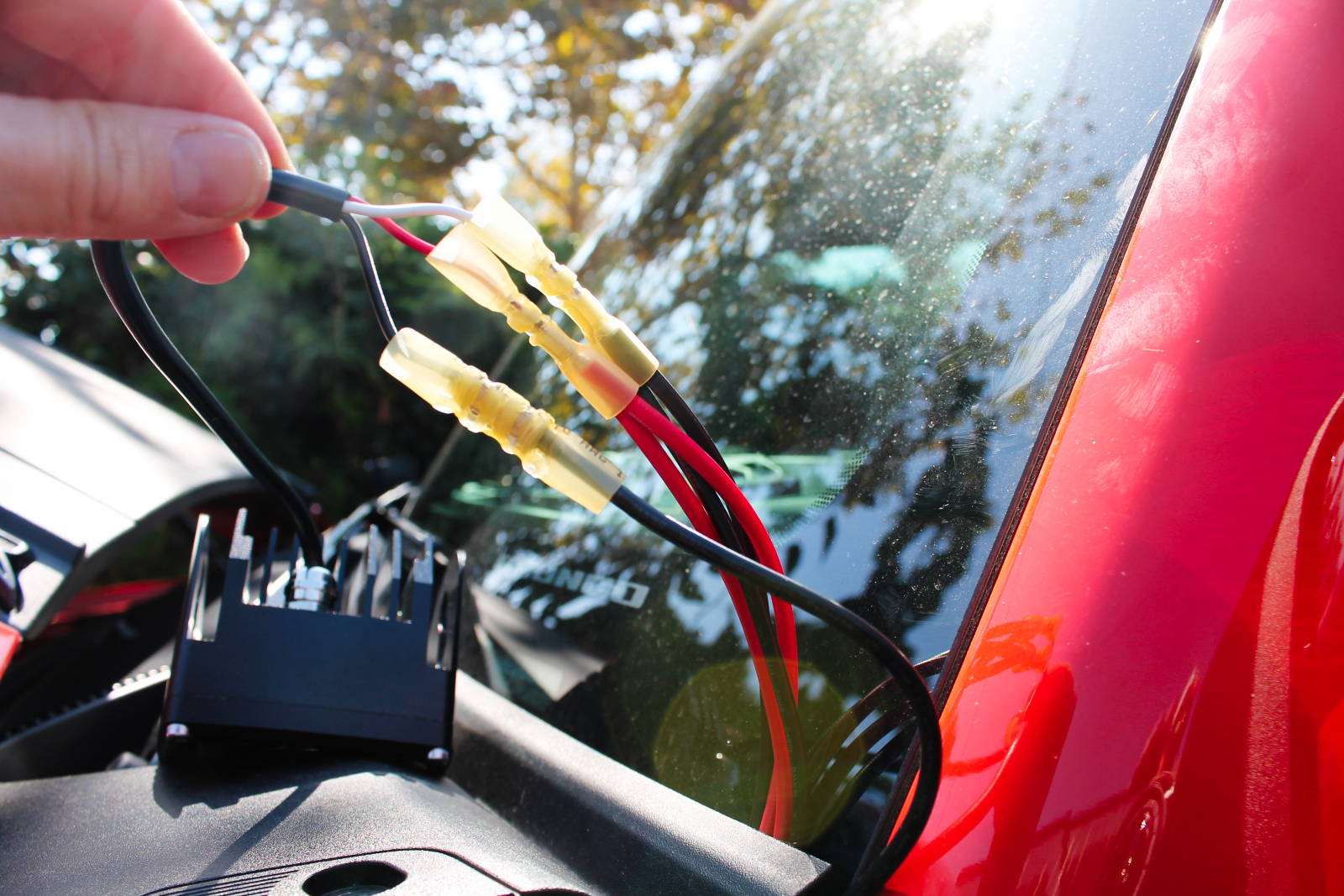 This pillars are 40watts, 4,000 lumens
Hood mount kit with 2 pillar lights: 8,000luments total
Hood mount kit with 4 pillar lights: 16,000luments total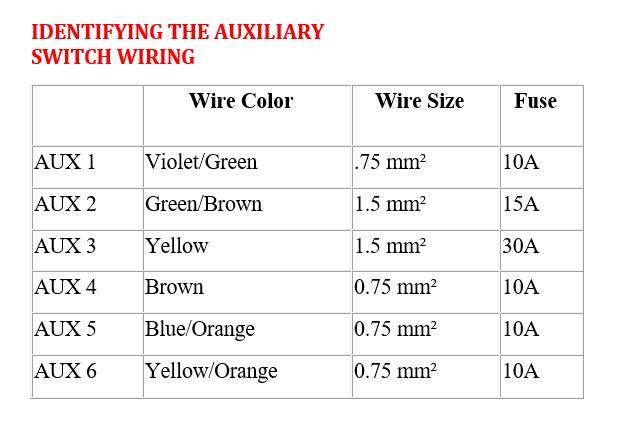 With just a few simple tools and a little bit of time, you'll have those lights mounted and ready to go.

So, my fellow Ford Bronco Raptor warriors, if you're serious about taking your off-roading adventures to new heights, hood mount lights are an essential upgrade. They enhance visibility, add a touch of style, and improve safety during night-time excursions. Whether you're navigating challenging trails, lighting up your campsite, or simply making your Bronco Raptor look like a true off-road beast, these lights are a game-changer. So gear up, light up, and prepare to conquer the trails with confidence and style. Your Ford Bronco Raptor deserves it, and you deserve the best off-road experience possible. Get ready to own the night!