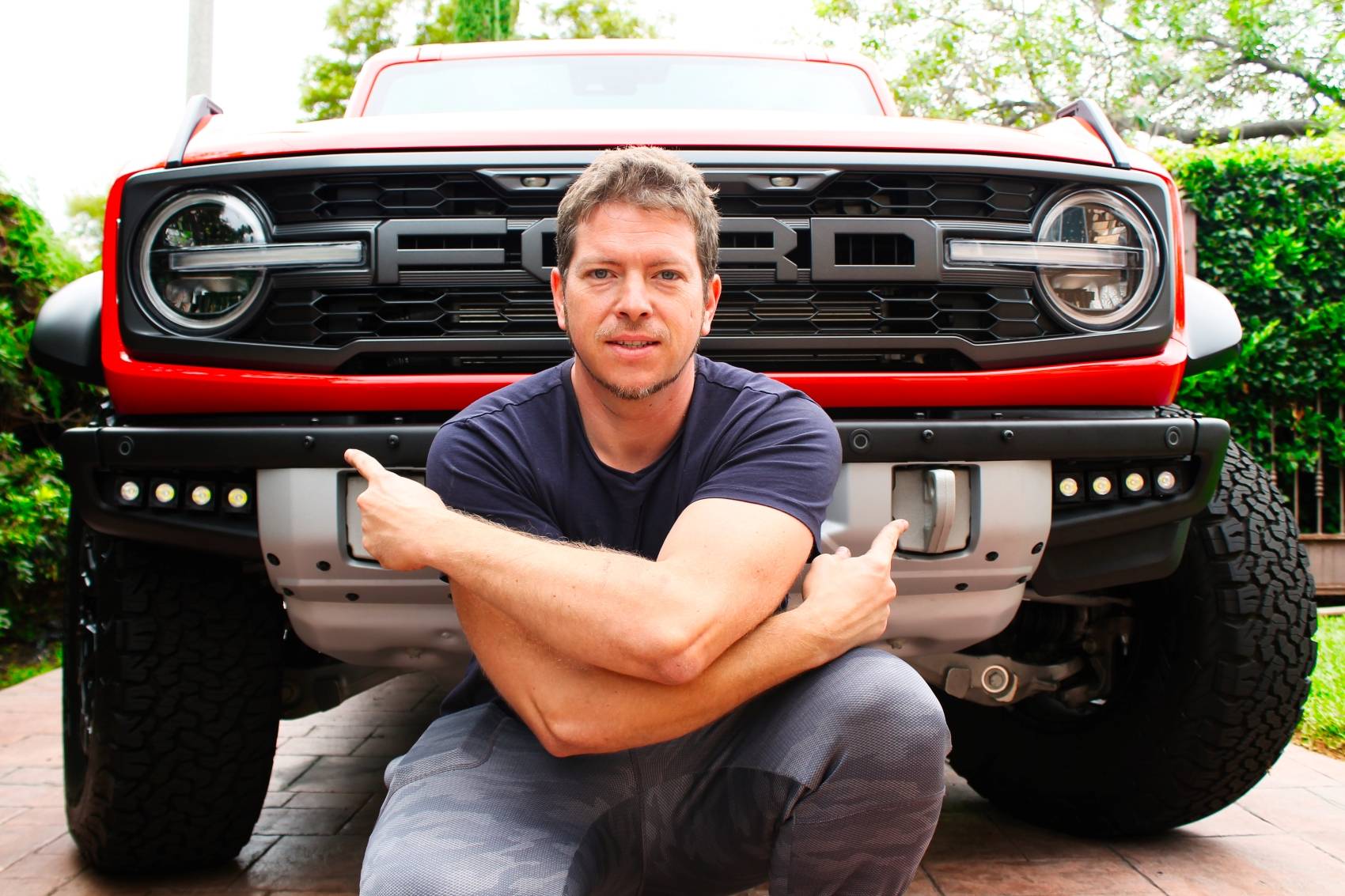 ford bronco raptor...install started with the fog light kit
I wrote a post on a Ford Bronco forum entitled "Southern California! Looking for the Bronco Raptor to test fit light kits!" Knowing that it has only been on the road for a limited amount of time, and the chances that someone has it within reasonable distance from Los Angeles, was a long shot. However, I've always said "the one who doesn't try, doesn't succeed." This person also has trust me to keep it for a few days and design light kits without damaging his brand new ride. Not going to lie, I got a bit excited when there was a response in a couple of hours. Cool guy from Fontana who drove 1.5hrs for me. Extremely grateful for kind people like this.
I noticed the Rigid fog lights that came from factory. I started with taking them out and installing the M&R Fog Lights. It was definitely a challenge to remove them! Many different bolts and pins in hard to reach spots had me trying different tricks.
Curveball! The 2021+ Bronco doesn't have a plastic flap under the fogs, but the Bronco Raptor does. I had to go into CAD file, draw it, plasma cut it and make it work with the M&R Fog Light kit.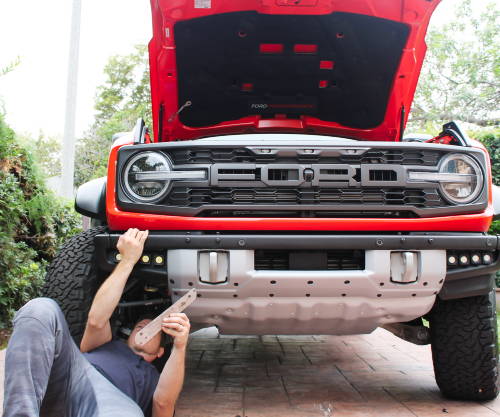 Here is the thing with getting a new vehicle in...there isn't much information on the web/YouTube videos about it. So here I am, under it trying to figure out how to take it apart.
Anyways, I made the M&R fog light work. The design is exactly the same as the regular Ford Bronco. Your torx 40mm will be a great tool to have handy. It surely surpasses all my expectations and the owner of was very pleased with the design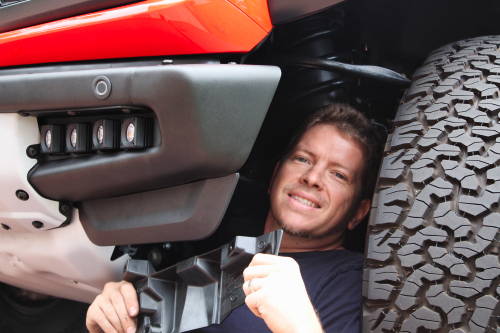 *Total of 8 square 20watt light pods
*16,000lumens of crisp White LED with Amber DRL backglow.
*Rated to last up to 100,000 hours with an IP68 waterproof, dust proof build provides a robust durability for off-roading use.
*Designed to look OEM
I've go to research, or maybe someone can help me out. Do all Bronco Raptors come with Rigid lights?
Stay tuned...Thinking of adding 2 versions of LED light bars to the bumper, roof light bar, and pillar lights.