we are looking for installers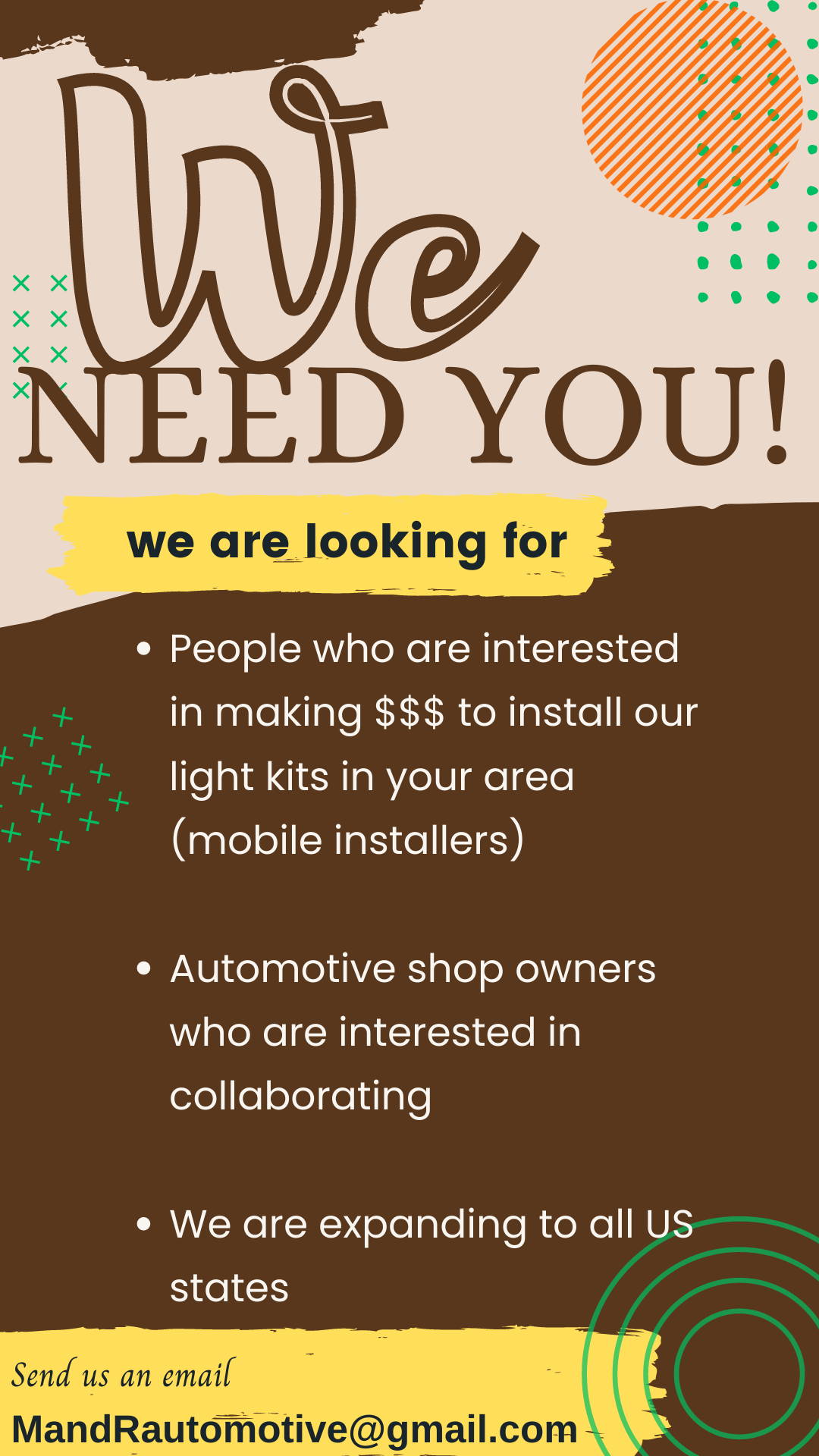 We are in the process of expanding our services and looking for people to collaborate with.
Have you installed our product and feel that you can help others in your area? Let's put you on our installer list for new customers to reference.
You can limit the installs to certain kits or our full lineup of products. Installation instructions and YouTube install videos are provided for you to reference.
No, you don't need to have an automotive shop. You can be mobile or work out of your garage.

If you do have a shop, great.

You are representing M&R Automotive, but you are an independent contractor. Set your own schedule and your own rate.

We are looking for people in small and big cities.
Please reach out to us if this interests you.