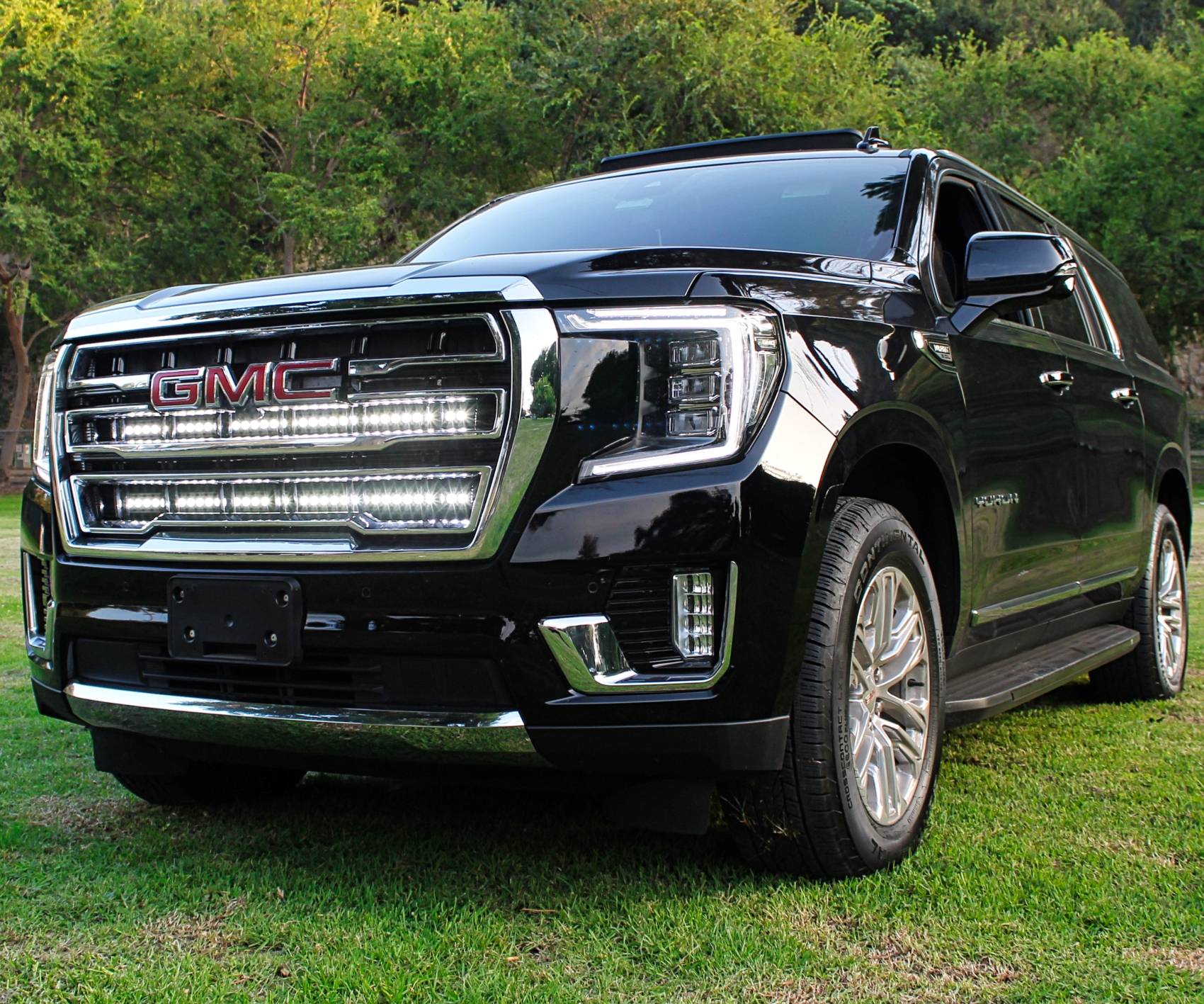 Shining Bright: A Guide to M&R Automotive Light bars for GMC Yukon
Buckle up, because we're about to embark on an exhilarating journey through the rugged terrains with the 2023 GMC Yukon. If you thought this luxurious SUV was all about city cruising, think again. In this blog post, we're diving headfirst into real-life off-roading experiences with the 2023 GMC Yukon. I'll also take you through a quick install of the M&R Automotive light bars that fit so nicely behind the grille. Trust! You'll want them. So, grab your gear and let's hit the dirt trails!
With its robust build and advanced off-road features, this SUV is your trusty companion for any wilderness adventure.
GMC Yukon Luxury
1. High-Quality Materials: The interior of the GMC Yukon is crafted with premium materials, including soft-touch surfaces, real wood trim, and leather upholstery. The attention to detail in the design and choice of materials gives the cabin a refined and upscale feel.
2. Spacious and Comfortable: The Yukon offers a spacious interior with comfortable seating for up to seven or eight passengers, depending on the configuration. The ample legroom, headroom, and cargo space ensure that both passengers and their belongings can travel in comfort.
3.Advanced Technology: The GMC Yukon is equipped with the latest in-car technology. You can expect features like a large infotainment touchscreen with Apple CarPlay and Android Auto compatibility, a premium sound system, and an available rear-seat entertainment system to keep passengers entertained during long drives.
4. Quiet Cabin: GMC has put a lot of effort into reducing cabin noise, making the Yukon's interior incredibly quiet. This allows for a peaceful and relaxed driving experience, even at highway speeds.
5. Driver Assistance and Safety Features: Luxury in the Yukon extends to safety and convenience. It's equipped with a range of advanced driver-assistance features, such as adaptive cruise control, lane-keeping assist, blind-spot monitoring, and more. These technologies not only enhance safety but also add to the overall luxurious driving experience.
6. Customization Options: The Yukon offers various trim levels, including premium Denali models, which take luxury to another level with exclusive features and design elements. You can customize your Yukon to suit your preferences, from exterior colors to interior finishes.

7. Comfortable Ride: The Yukon's suspension is tuned to provide a smooth and comfortable ride, even over rough roads. The combination of a comfortable ride and a well-appointed interior makes long trips enjoyable for both the driver and passengers.
8. Power and Performance: Luxury doesn't mean sacrificing power. The Yukon offers powerful engine options, such as V8 and diesel engines, providing ample performance for both city driving and highway cruising.
9. Attention to Detail: From ambient lighting to heated and ventilated seats, the Yukon pays attention to the small details that enhance the overall luxury experience. It's these thoughtful touches that set it apart.
In summary, the GMC Yukon combines its rugged capabilities with a high level of luxury and refinement. It offers a comfortable, quiet, and well-appointed interior, advanced technology, and a range of customization options to cater to the discerning tastes of luxury SUV enthusiasts. Whether you're driving in the city or venturing off-road, the GMC Yukon provides a luxurious and enjoyable experience.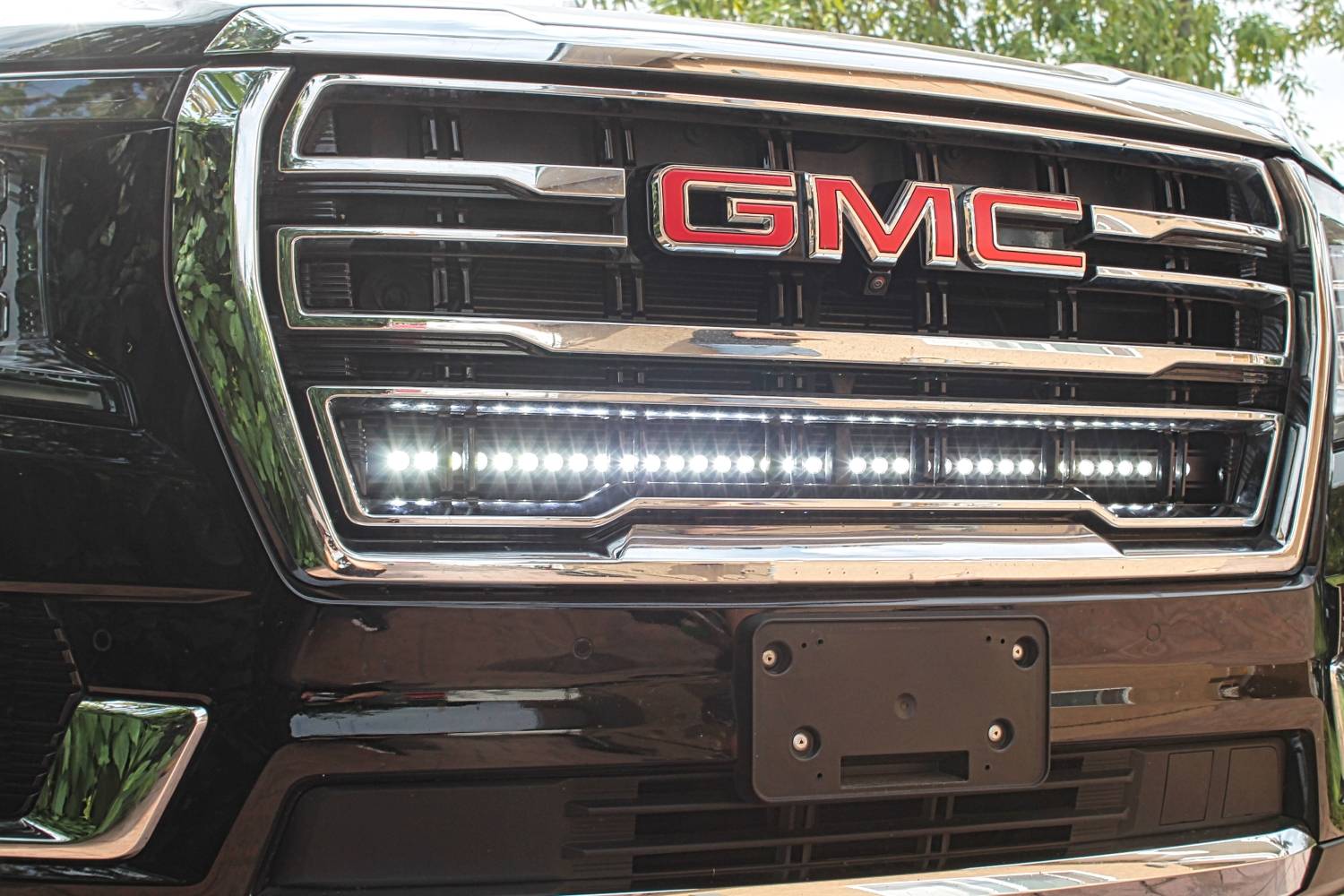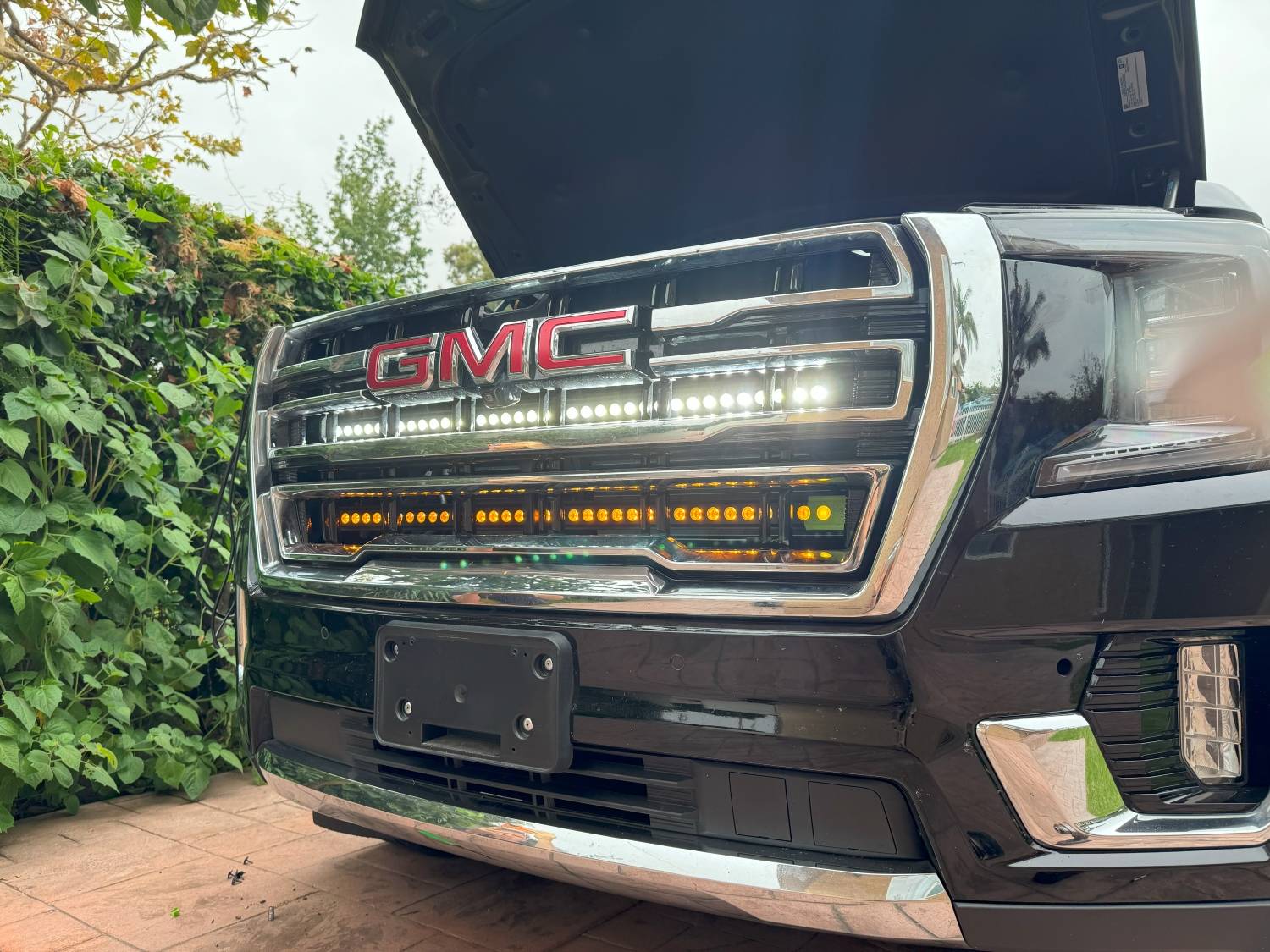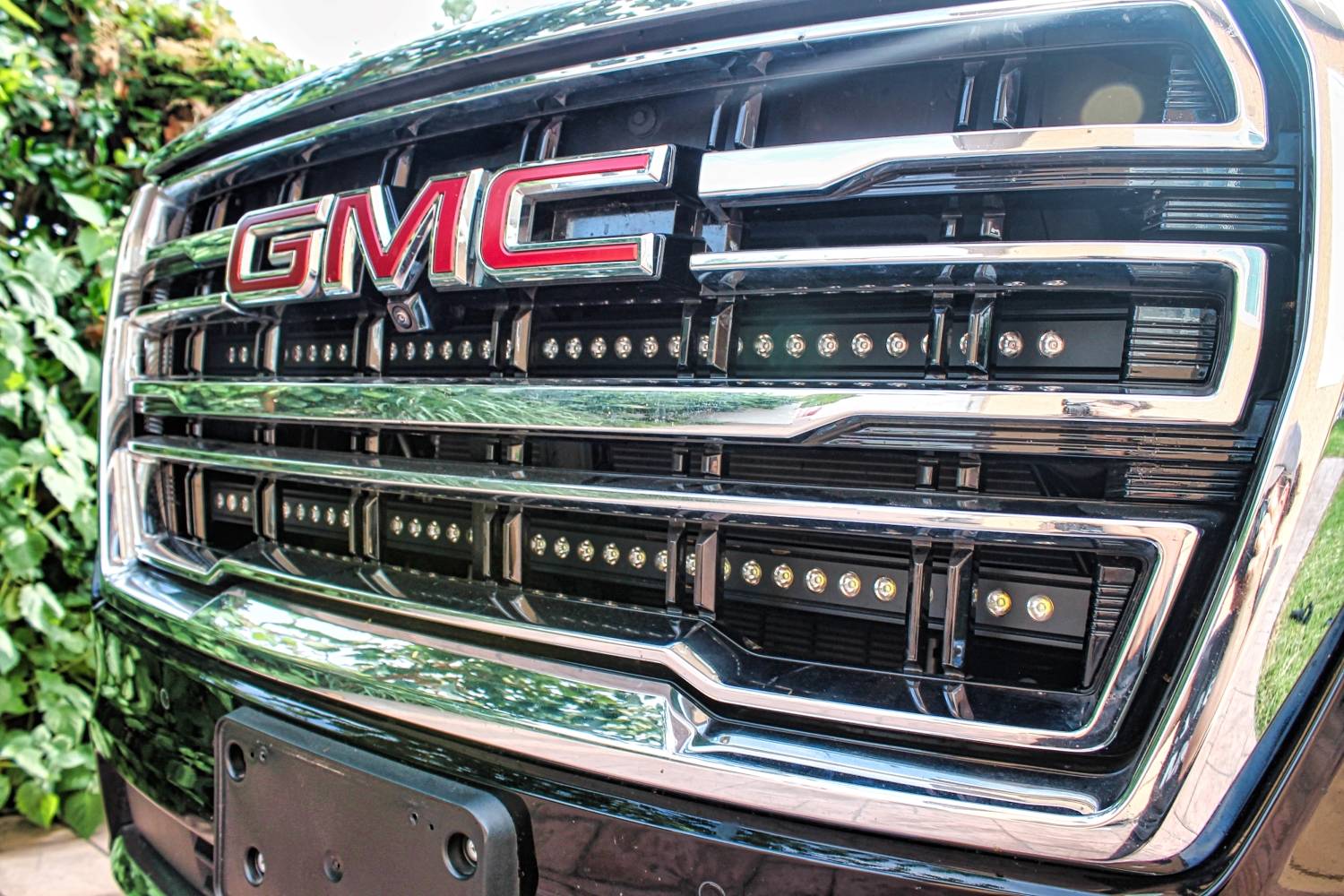 Under the hood, the 2023 Yukon roars to life with a potent engine. The available 6.2-liter V8 engine or the 3.0-liter Duramax Turbo-Diesel engine ensures you have the power you need to conquer steep inclines and rocky paths. Let's face it, sometimes getting to that breathtaking mountaintop view means navigating some seriously challenging terrain.
But power is just the beginning. The 2023 GMC Yukon is equipped with a 4WD system that can adapt to various conditions, making it your go-to vehicle whether you're splashing through muddy trails or scaling rocky hills. With selectable terrain modes like Mud, Sand, and Rock, this SUV can fine-tune its performance to suit your off-road playground.
Imagine you're deep in the heart of a dense forest, and the path ahead is filled with mud pits. You engage the Yukon's Mud mode, and suddenly, it feels like you're driving on a smooth, muddy highway. The 4WD system optimizes traction and power delivery, ensuring you effortlessly glide through the muck.
Off-roading often means towing your toys—whether it's a couple of dirt bikes, an ATV, or a small camper. The Yukon's impressive towing capacity allows you to bring along everything you need for an unforgettable outdoor adventure. Or imagine you and your buddies are planning a weekend camping trip deep in the wilderness. With the 2023 Yukon's towing capacity of up to 8,200 pounds, you hitch your camper trailer and head off without a worry, knowing your Yukon can handle the load.
You're exploring a trail notorious for its uneven terrain. With the Yukon's ground clearance and responsive suspension, you navigate the bumps and ridges as if you were driving on a freshly paved road, all while enjoying a smooth ride.
install of m&R led light bars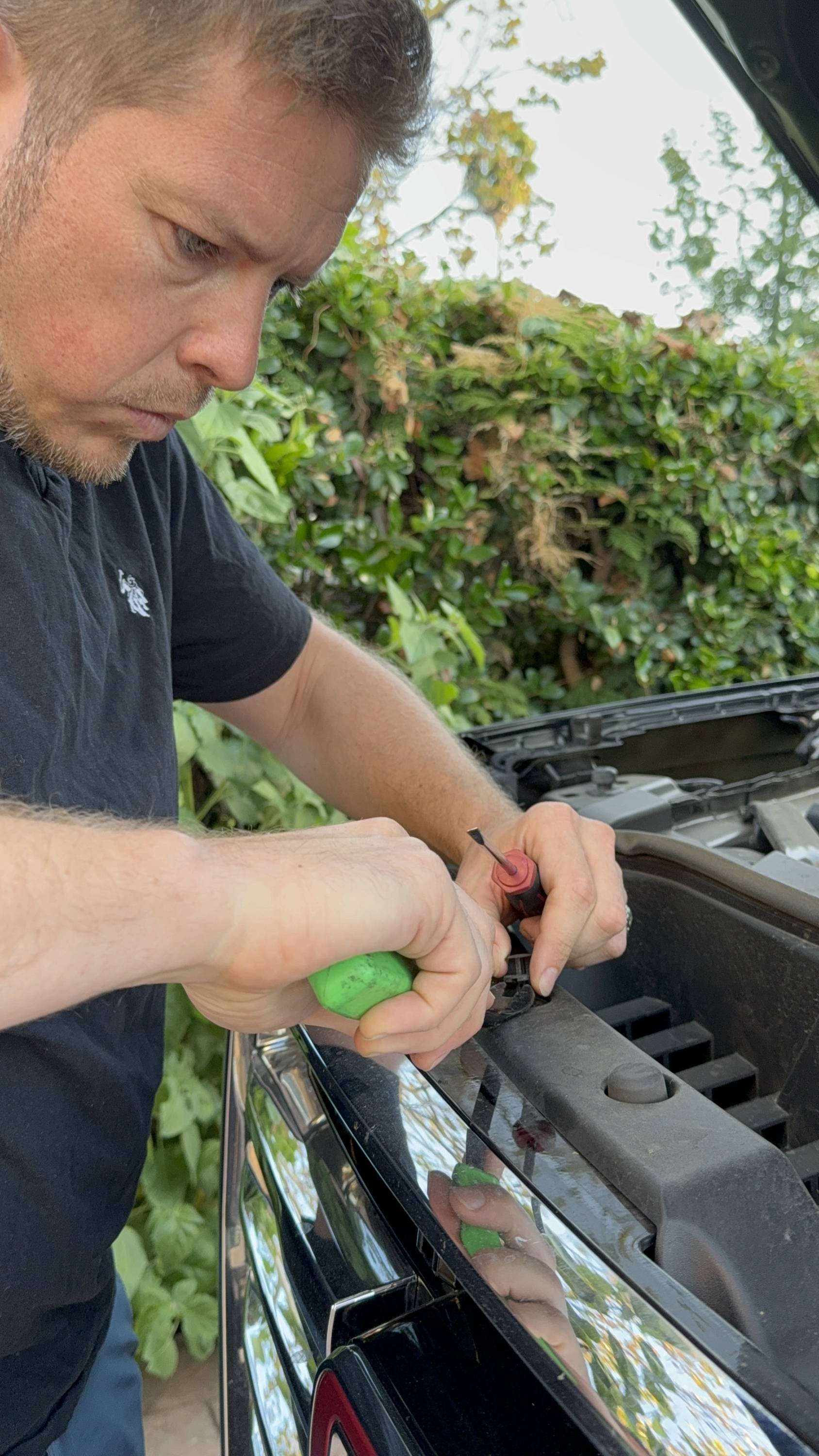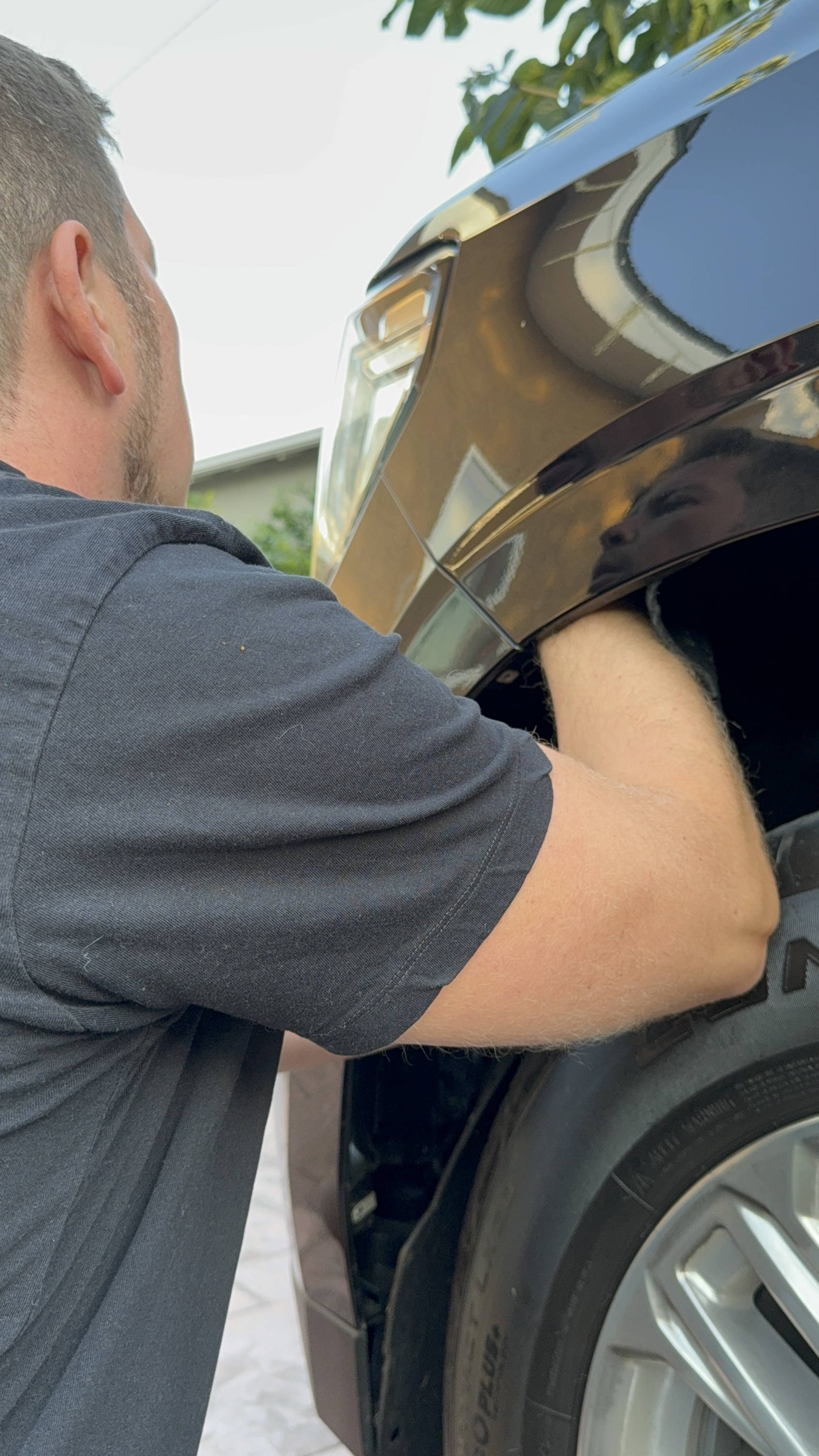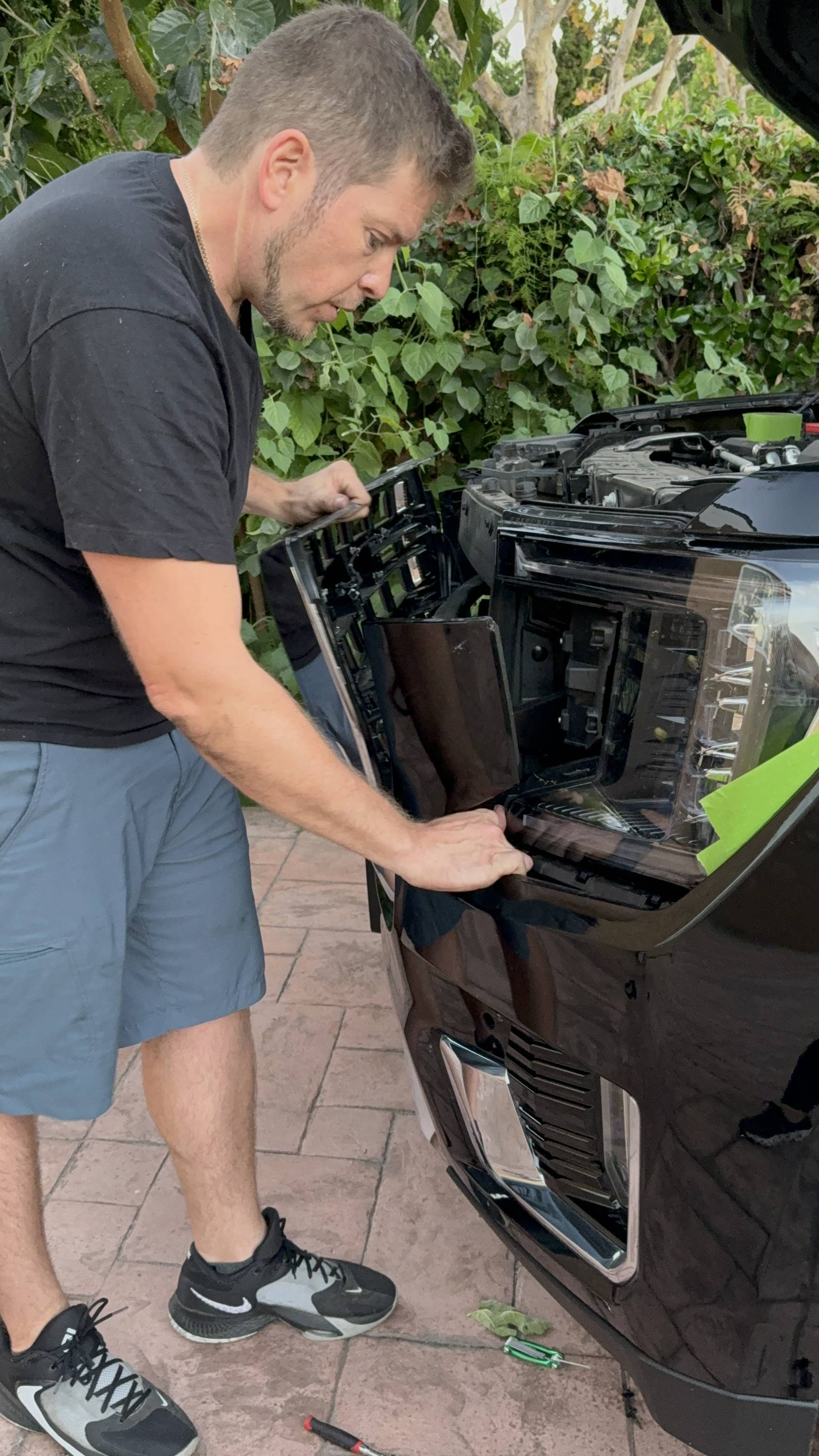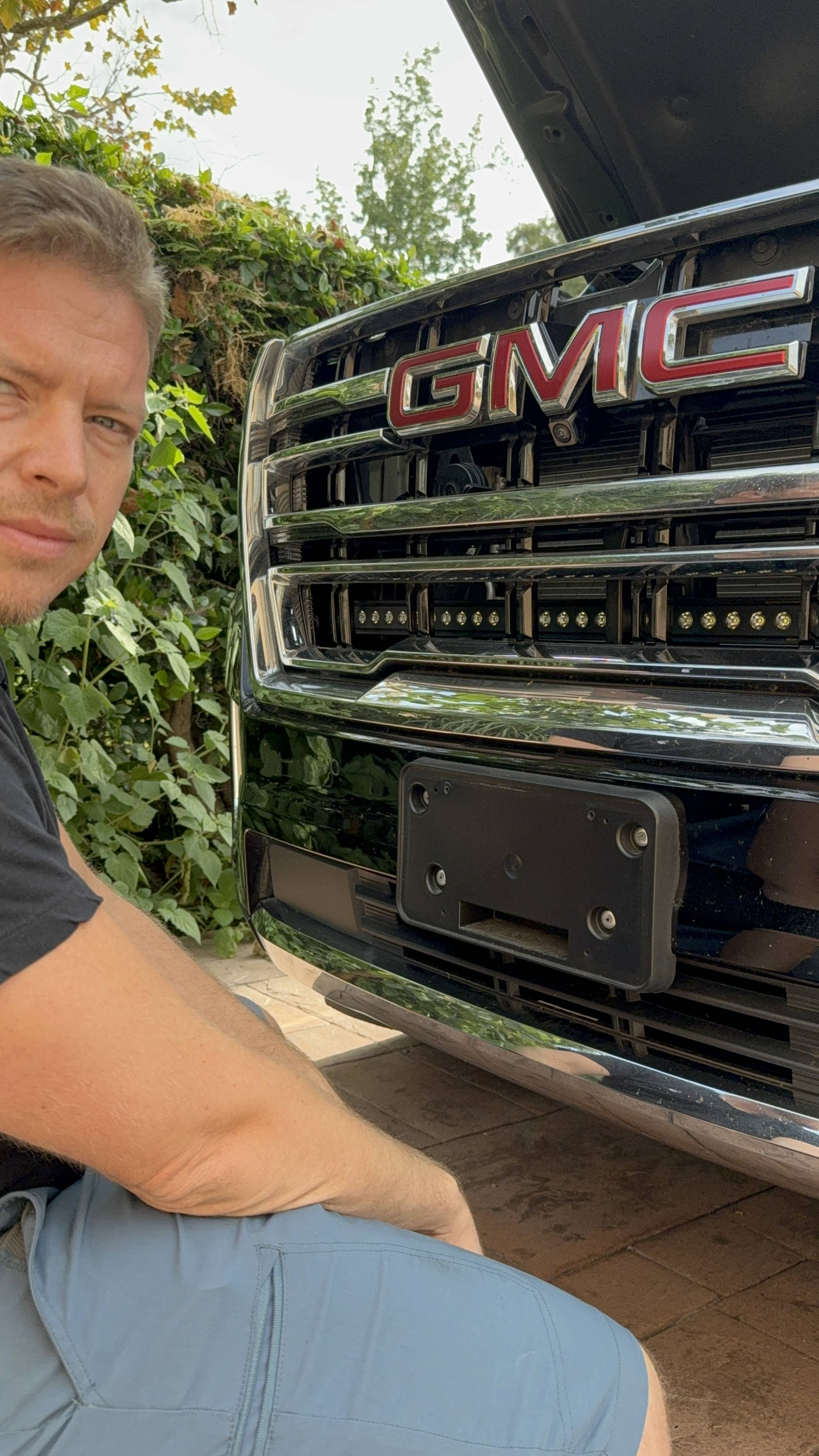 We went ahead and designed a metal bracket that fits 40in M&R Automotive light bar(s). Our LED light bars are very slim, only 3/4in thick. This gives us the ability to install them behind the grille without interfering with active shutters. They are powerful with up to 15,000 lumens each.
The LED light bar comes in single color: white or amber, OR dual color: main white with amber DRL backglow.
After tackling to take off the grille, we realized it is not necessary to remove it all. About half way off works fine. This way you don't touch any sensors and electrical wires. Honestly, the most difficult are side bolts that are a bit tricky to reach and unscrew. Once the grille is half way off, the metal bracket is easy to install reusing factory bolts. You are able to adjust your light bar(s) up or down depending on your liking and what gives you the most light output.
We went ahead with our favorite wireless wiring harness Joinfworld 8 Gang Switch Panel. The install is pretty simple because it's wireless and I don't have to bring any wires inside the cab. That's a whole other project on it's own, so why not go the wireless option?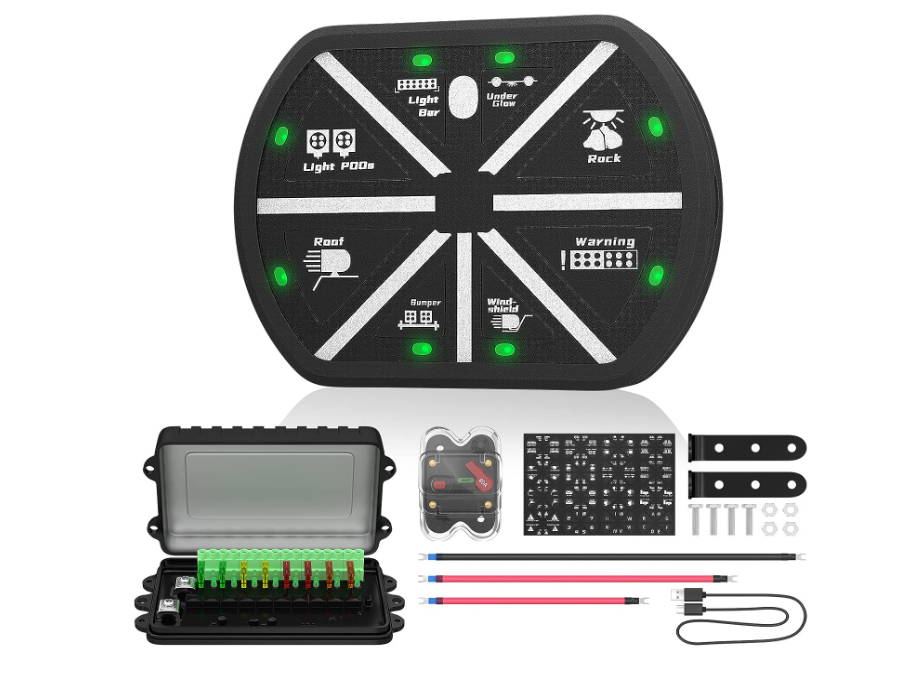 To sum it all up, the 2023 GMC Yukon is not just your run-of-the-mill SUV; it's your trusty sidekick for a journey filled with luxury, comfort, and a whole lot of adventure. So Rev Up. Light Up. Conquer.